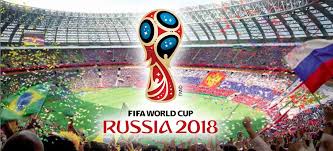 Lagosians will have the opportunity of watching proceedings in the Russia 2018 FIFA World Cup finals live courtesy of a package put in place by Governor Akinwunmi Ambode.
Chairman of Lagos State Sports Commission, Dr Kweku Adedayo Tandoh disclosed that Governor Ambode wanted Lagosian, especially the youths, to have a feel of football action in the one month World Cup which their darling team, the Super Eagles, are one of the 32 teams featuring.
Tandoh said that the Governor has given approval for the setting up of viewing centres at Ajegunle, Mushin and Agege. The chairman said that while watching exciting matches of the World Cup, football fans would also find the viewing centres as relaxation arenas.
The Governor, according to Tandoh, wanted Lagosians, who don't have pay televisions at home and more importantly because of the erratic supply of power, to find in the viewing centres the opportunity to to be part of the World Cup.
The chairman also disclosed the Governor's commitment to fulfil his promise of upgrading the Maracana Stadium in Ajegunle to a world class sports edifice.